The Founding of M. B. Rich Jewelry, Inc.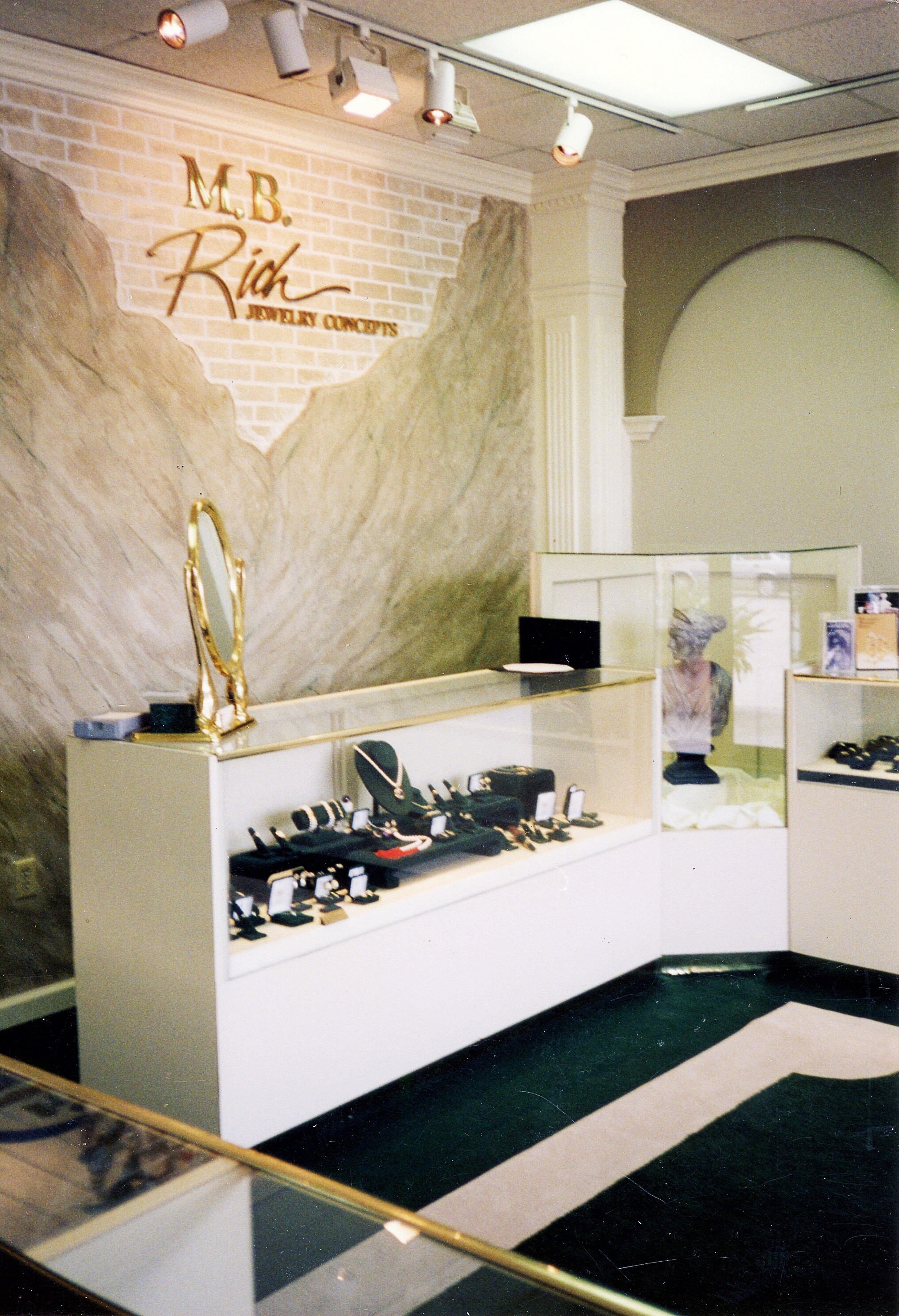 The first and original brick and mortar store for M. B. Rich Jewelry Concepts.
In 1976, while attending McNeese State University and pursuing a degree in business, Michael accepted a part time job with Aaron Rose Jewelers, a fine jewelry store operated within the Fine Jewelers Guild Division, one of Zale's four distinct divisions. He immediately began the formal education and training under the Gemological Institute of America.
By 1977, Michael became assistant manager and was taken under the supervision of Al Breaux and Aaron Rose himself. During the next year, Michael learned the essentials of operations from purchasing to repairs, as well as the importance of integrity and personal relationships between customer and management. In 1979, the Fine Jewelers Guild Division of Zales chose Michael for a promotion to manage Rider's Fine Jewelry in Shreveport, Louisiana. Within one year, Michael was credited for turning a failing store into a successful and profitable business.
Returning to Lake Charles, Michael was given the opportunity to manage the original store that had begun his career. For the next two more years, he ran Aaron Rose Jewelers with authority over purchasing, advertising, credit approvals, and anything else regarding the integrity and profitability of the store as if it were his own. As the store continued to grow in sales, Michael had now successfully operated and grown two businesses and had now set a new goal of one day owning his own business in the jewelry industry.
Leaving the corporate scene in 1981 and moving into the private business sector, Michael continued sharpening his skills in design, manufacturing, and territorial sales with the sole intention of opening his jewelry store. In May 1985, the years of training and preparation had paid off. His dream of opening a design studio and trade shop to the industry known as M. B. Rich. Jewelry Concepts had became a reality, along with his wife and a few employees, and later his daughter. The business grew into a full retail line of fine jewelry and watches as well as offering almost every type of service the industry is known for, including high end custom work, designs, rare stones, difficult repairs of all kinds, appraisals, and brokering of rare and exotic jewelry. The business eventually became known as M. B. Rich. Jewelry, Inc.
The Current M. B. Rich Jewelry, Inc. on W. Prien Lake Road in Lake Charles.